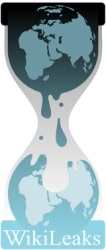 ---
SIZE: 1.39GB
This file is encrypted, most likely with AES256 encryption, and the password to decrypt it has not been released yet. The contents of this files are unknown.
"Not even the Defense Department has been able to crack the encryption despite having been available for several months now" -www.crunchgear.com
---
The only clue remains to be this YouTube video claiming to have the password shown in it, or atleast a clue to the password:
http://www.youtube.com/watch?v=aYdMVBGvsds
This password is interesting, including the word
Apophis, an asteroid that will fly by Earth
in 2036.
http://http://www.bellaonline.com/articles/art20247.asp
However, many have claimed this password dosent work by itself, but may be part of a bigger picture.
---
SHA-1:
---
Download:
http://depositfiles.com/files/vo26ynrcs